Heirloom Jewelry Redesign
Give your well-loved heirloom jewelry and stones contemporary and lasting appeal. We renovate your old jewelry – including pins, necklaces, rings, and more – and create new pieces you'll love forever. Pricing begins at $1,800.
Book An Appointment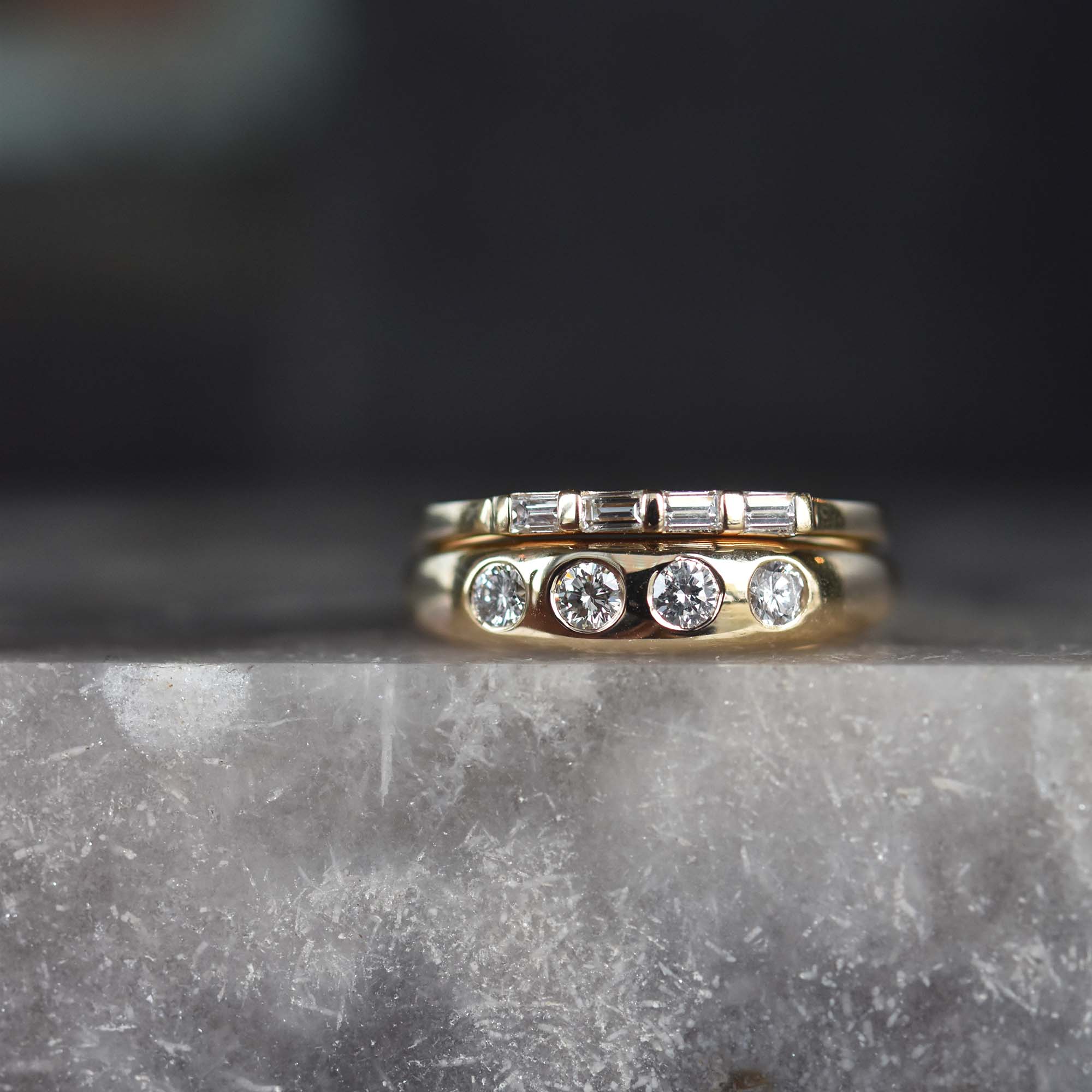 Heirloom Jewelry
Cherished for Generations
Heirloom jewelry redesigns are our bread + butter, and we love working with clients to recreate their previously well-loved jewelry into something new and special. By re-working your old pieces, we can maintain the sentimental value that inherently lies in stones + metal, and produce something that will become a favorite piece for years to come.You can view some before and after projects here, and learn more about resetting old jewelry here. Our pricing begins at $1,800 – our average project costs $2,300 without additional stones, and $3,000-$5,000 with additional stones added in.
Get Started
01
INTRO MEETING
We meet virtually or in-person to kick off your project and discuss design, budget, and style preferences for your piece. After this meeting, we send you a summary report along with a price estimate and next steps.
02
STONE TAKE-IN
We remove your stones from any existing settings, clean them, evaluate them, and provide a full take-in report delivered 3-5 business days after stone drop-off. This report is not an official appraisal but rather a snapshot of the pieces you have, evaluating their compatibility for a redesign.
03
DESIGN
We present several design options to you based on our dialogue, your preferences, and our jewelry expertise. We can make any revisions needed until we get it just right.
04
WAX MODEL PRINTING
Once you choose a design, we print a wax model for you to try on. We can have this available in our store or sent directly to you. The wax model is an exact representation of the piece and gives you a sense of scale and fit.
05
PRODUCTION
Your vision becomes a reality! We cast your piece and work with our trusted stone setters to make sure your piece is finished to perfection.
Need help?
Frequently Asked Questions
For the most part, the process is the same as our custom design process. The one difference is that we ask to view your heirloom pieces in-person to examine the stones before moving forward.
We try our best to work with as many stones as possible! Diamonds, sapphires, rubies, and more are all fair game so long as they are in useable condition. We do not work with customer-provided pearls, opals, emeralds, turquoise, tourmaline or tanzanite.
We can! We present two options for you - we can either recycle old metal/settings and provide a credit toward the cost of your piece, or use the metal in your new piece. If the metal holds sentimental value we recommend melting it into the new piece, however please note there is an additional cost associated with this.
Of course! We are happy to source additional gemstones for you to use in addition to the heirloom stones that you have.
Before & After
Reimagining old jewelry is our speciality. See some of our recent heirloom redesign projects below.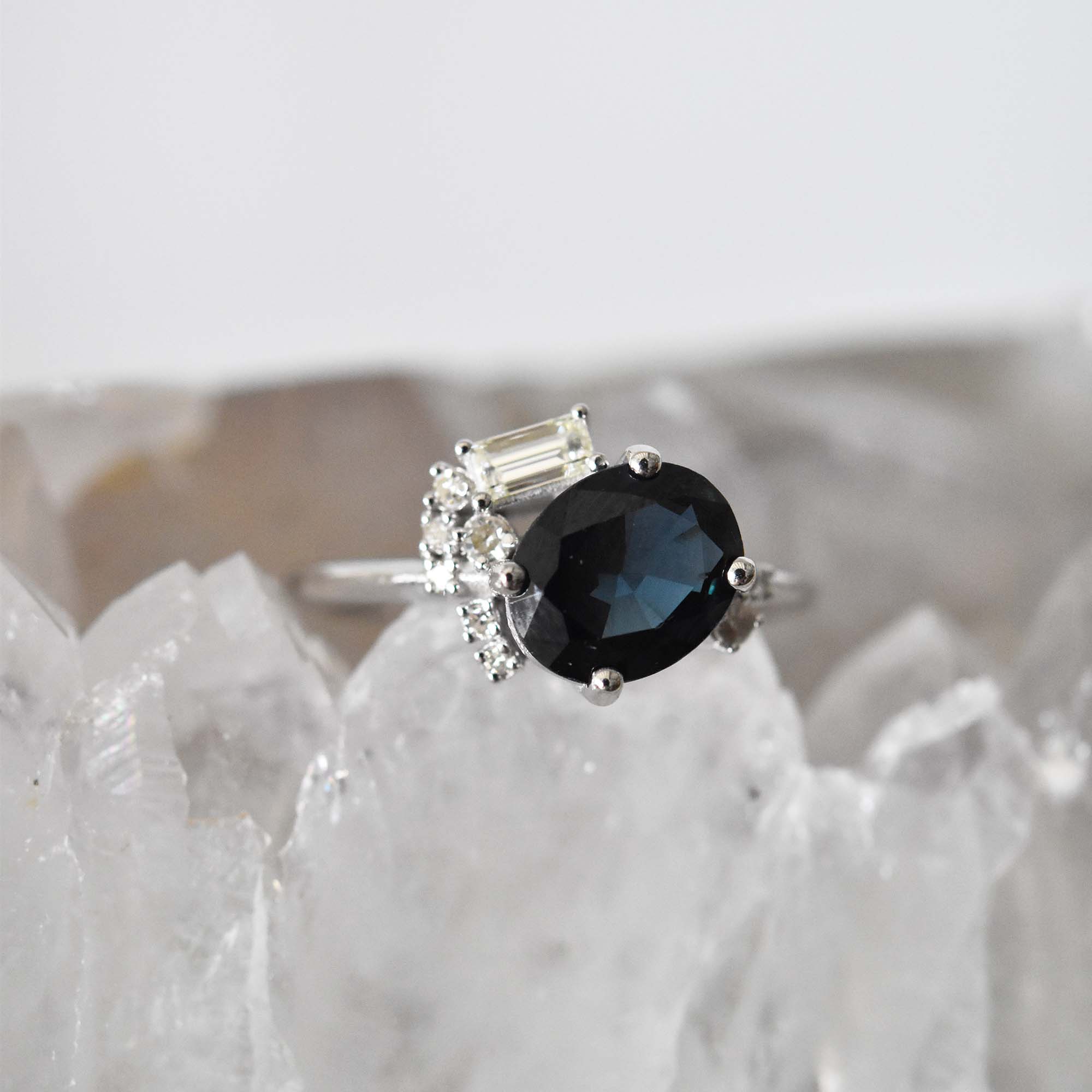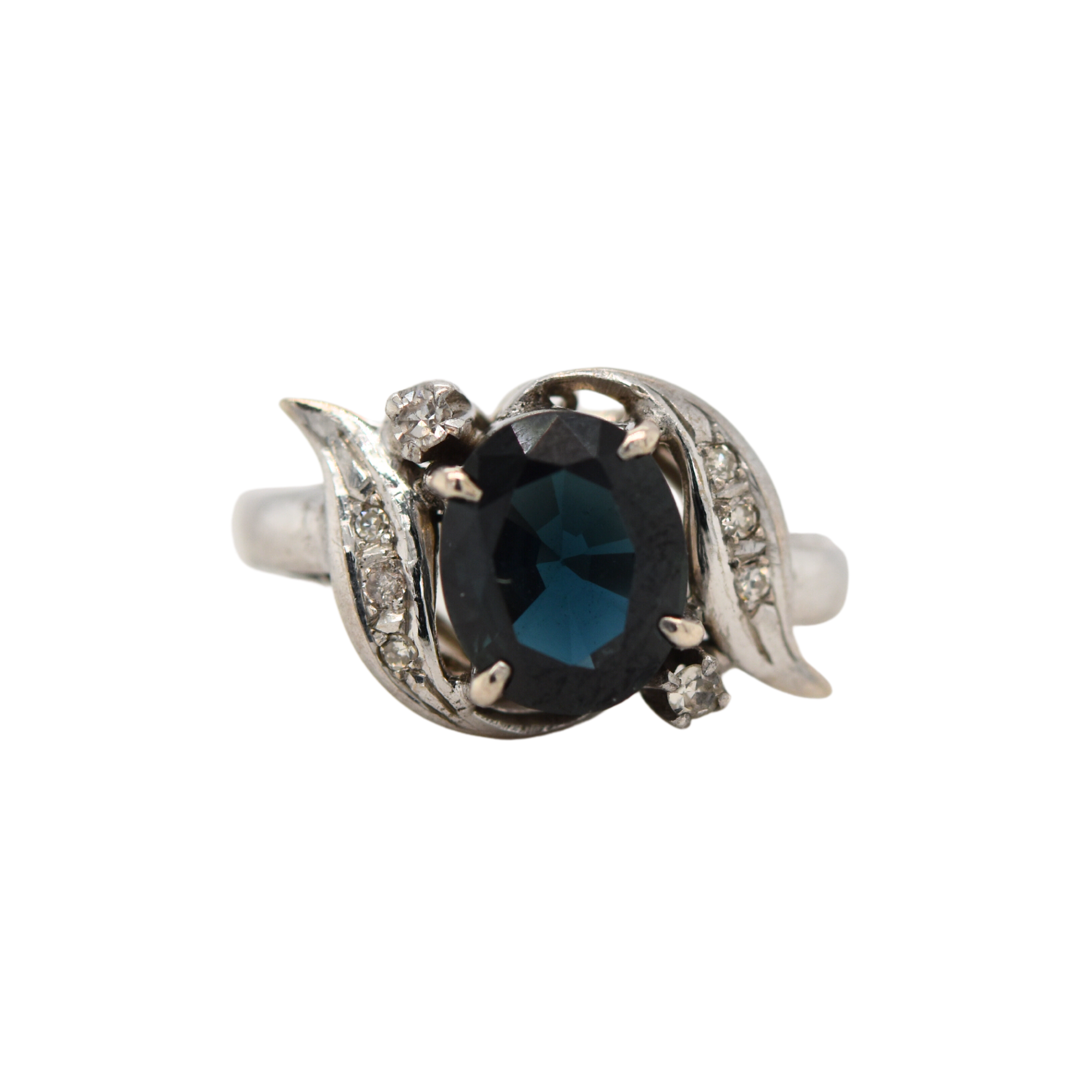 Learn More: Heirloom Redesigns