Shelter Custom
Custom Jewelry Services
Explore our custom jewelry studio offerings, from engagement and wedding jewelry, "just-because" pieces, heirloom redesigns, celebration mementos and more.
Book An Appointment
Complimentary Consultations
Bespoke Design
Heirloom Jewelry Resets
Custom Process
How It Works
01
INTRO MEETING
We meet virtually or in-person to kick off your project and discuss design, budget, and style preferences for your piece. After this meeting, we send you a summary report along with a price estimate and next steps.
02
STONE SOURCING
We begin sourcing options for your stone. We work closely with reputable and ethical stone vendors all over the world to find just what you're looking for.
03
DESIGN
We present several design options to you based on our dialogue, your preferences, and our jewelry expertise. We can make any revisions needed until we get it just right.
04
WAX MODEL PRINTING
Once you choose a design, we print a wax model for you to try on. We can have this available in our store or sent directly to you. The wax model is an exact representation of the piece and gives you a sense of scale and fit.
05
PRODUCTION
Your vision becomes a reality! We cast your piece and work with our trusted stone setters to make sure your piece is finished to perfection.
Book an Introductory Call
Our Custom jewelry process lets you create a one-of-a-kind design crafted specifically for you. Dream up your future heirloom piece of jewelry from scratch, or draw inspiration from our personalized Commitment Collection.
Our current lead time on custom projects is 8-10 weeks once a deposit has been paid.
Book A Call
Need help?
Frequently Asked Questions
We create engagement rings, wedding bands, heirloom resets and redesigns, and any other special pieces of jewelry including necklaces, earrings and bracelets.
Most of our pieces are finished within 8-10 weeks. We're happy to work with you if you are hoping to meet a specific deadline.
Yes! We love working with heirloom stones that belong to our clients, and we're happy to incorporate your stone into a custom piece. In order to use client provided stones, we require an in-person meeting and review of your stones before proceeding.

You can learn more about our heirloom redesign services here.
It depends on the type of project and scope of work. Our custom design services start at $2,000 with the average project costing $3,00-$5,000.
We are happy to take existing pieces apart and recreate them, however it is typically too risky for us to make modifications like add a different band onto an existing ring head, put different backs on earrings, etc. 
We do! All of our pieces are made with recycled gold or platinum. For heirloom redesign pieces, we are able to melt your old settings into the new piece.
It depends on the stone, however all gemstones we use in pieces are ethically sourced. This is something we love to discuss with clients during our custom meetings, and can provide specific information on gemstones depending on the desired stone type.
Custom Inspiration
View some of our recent custom projects to get inspiration for your next piece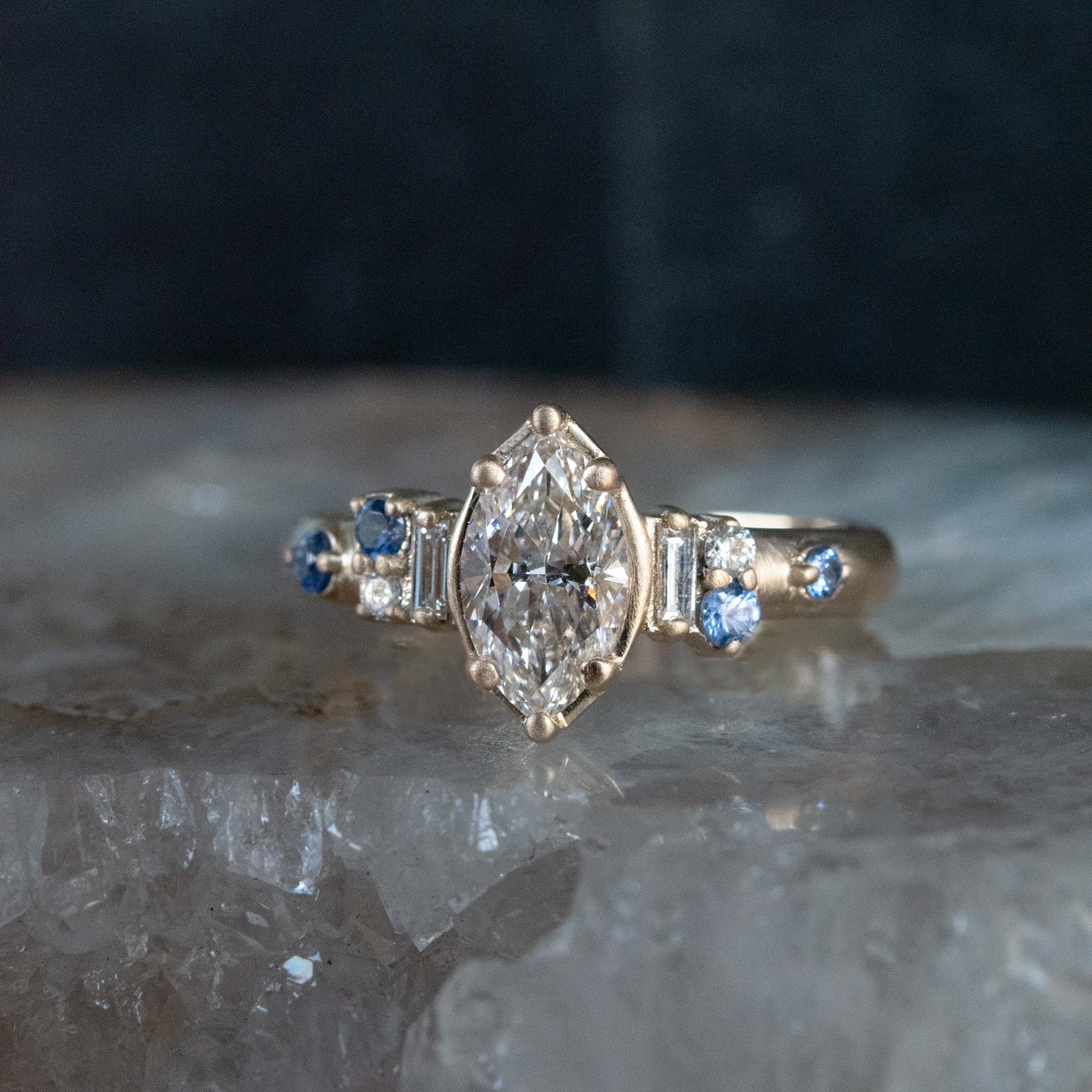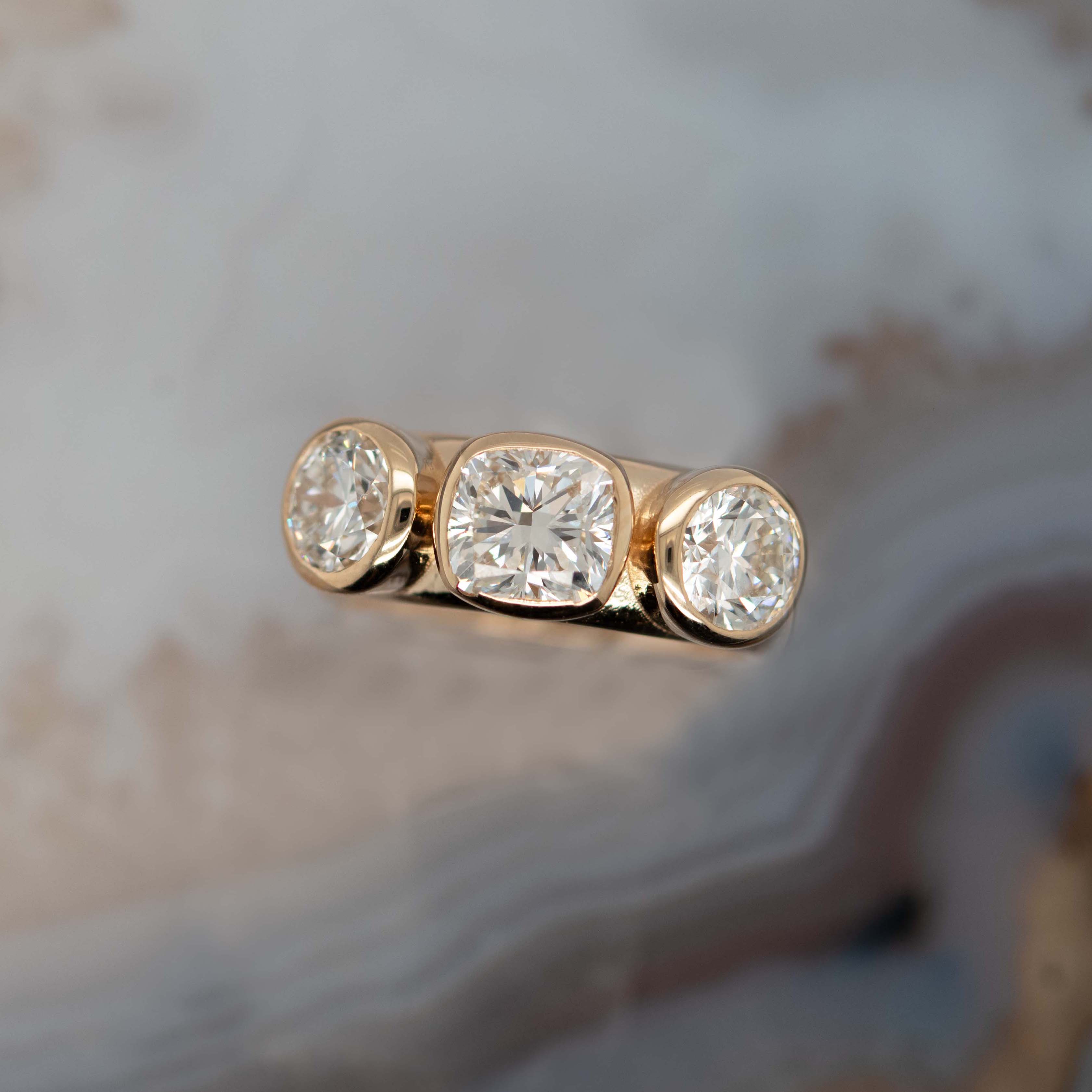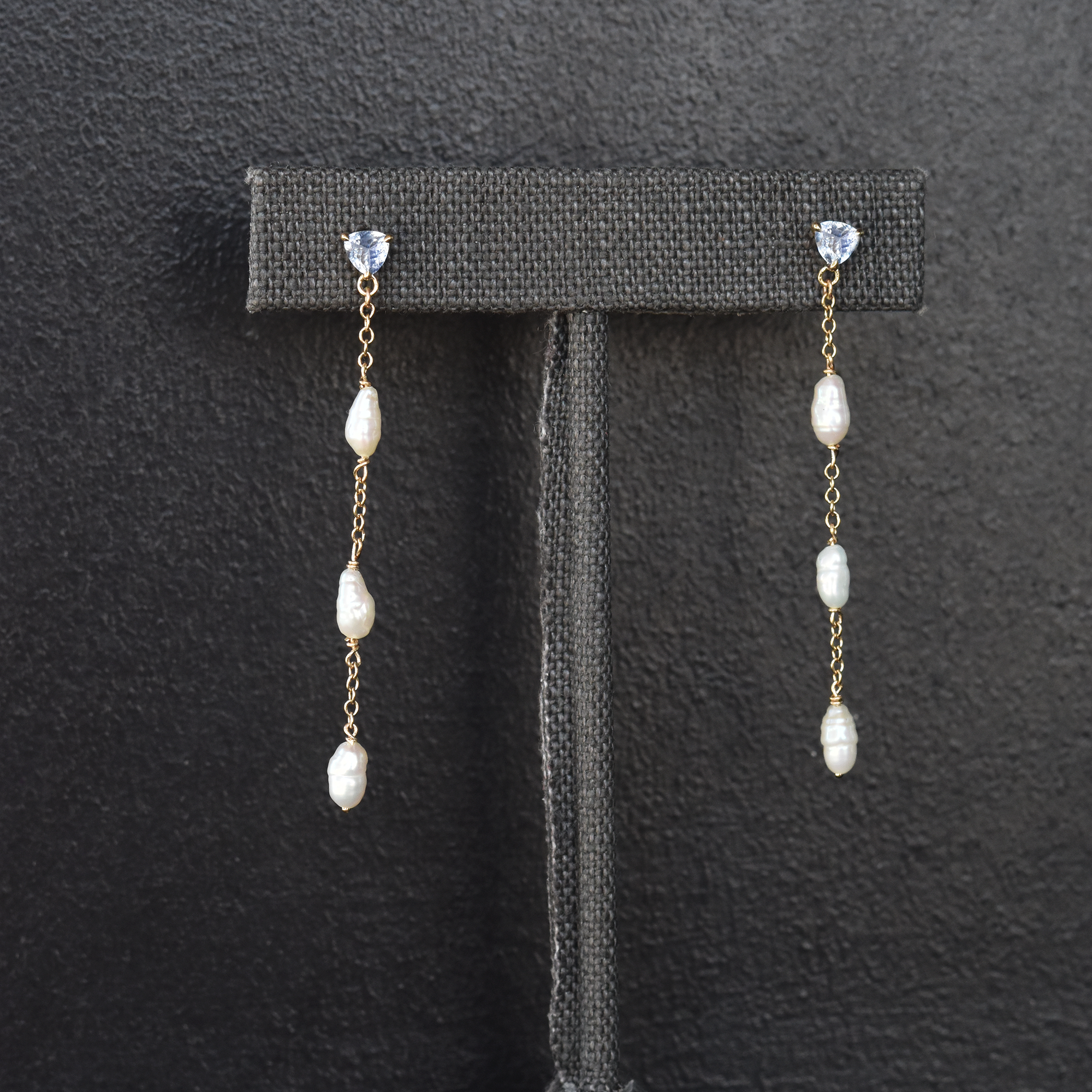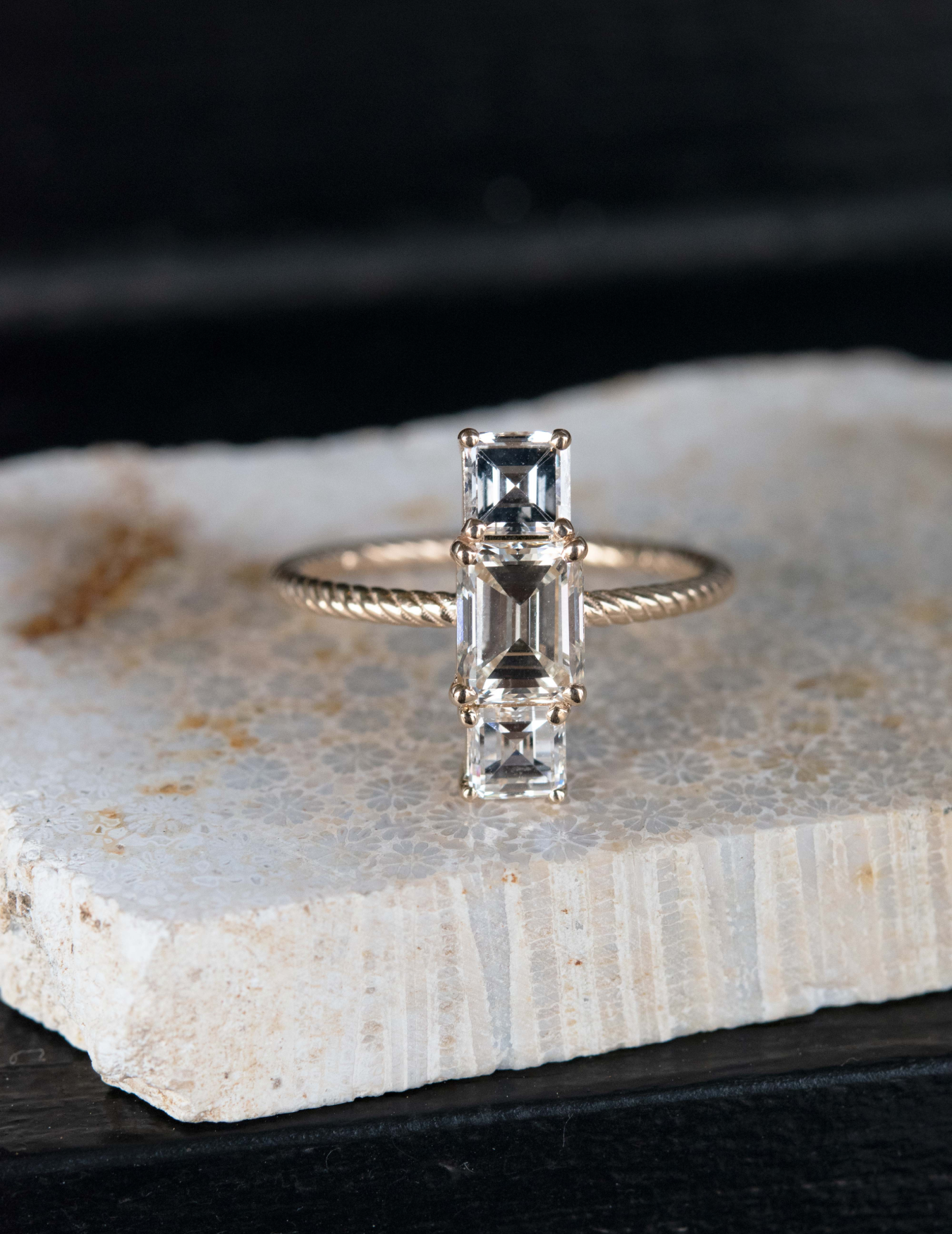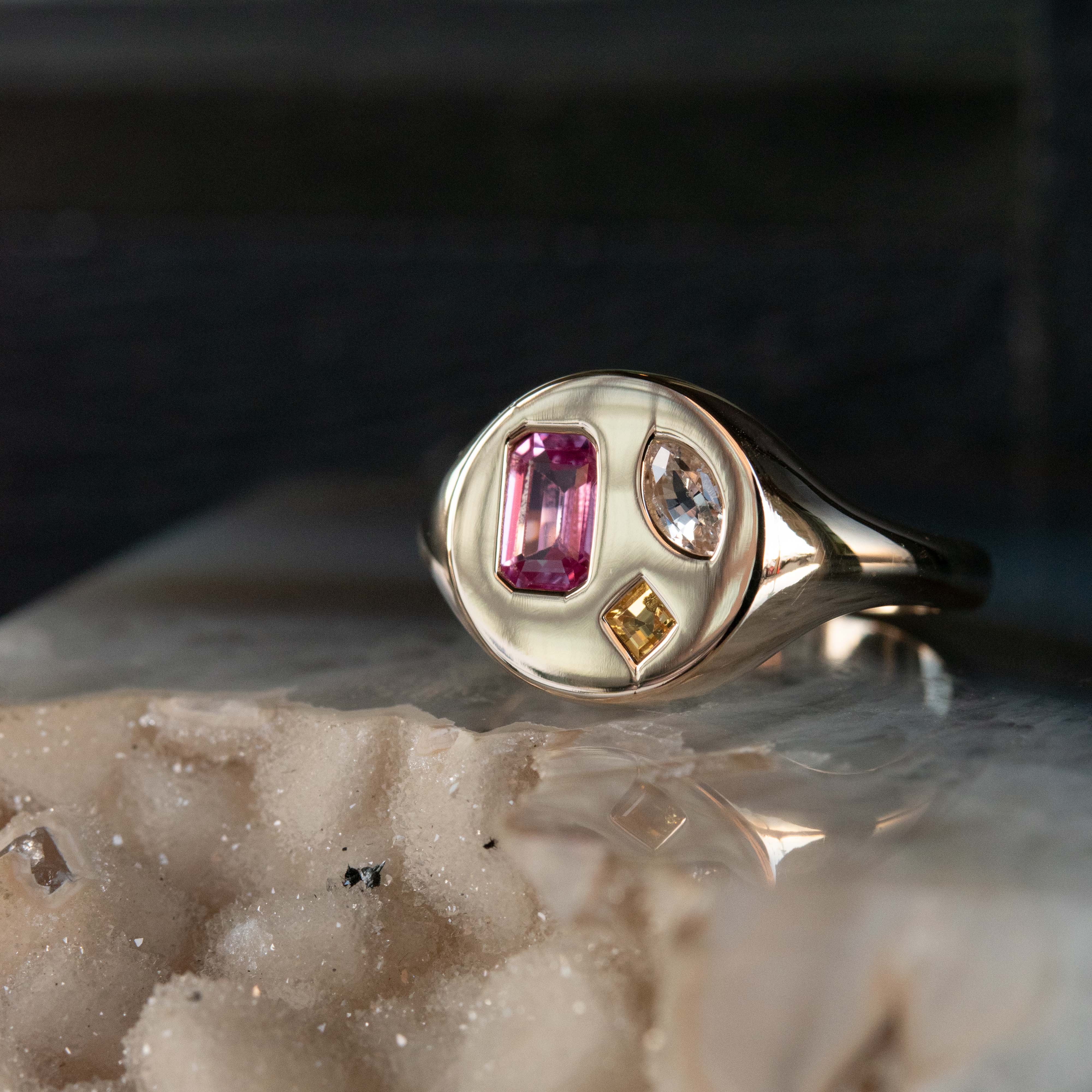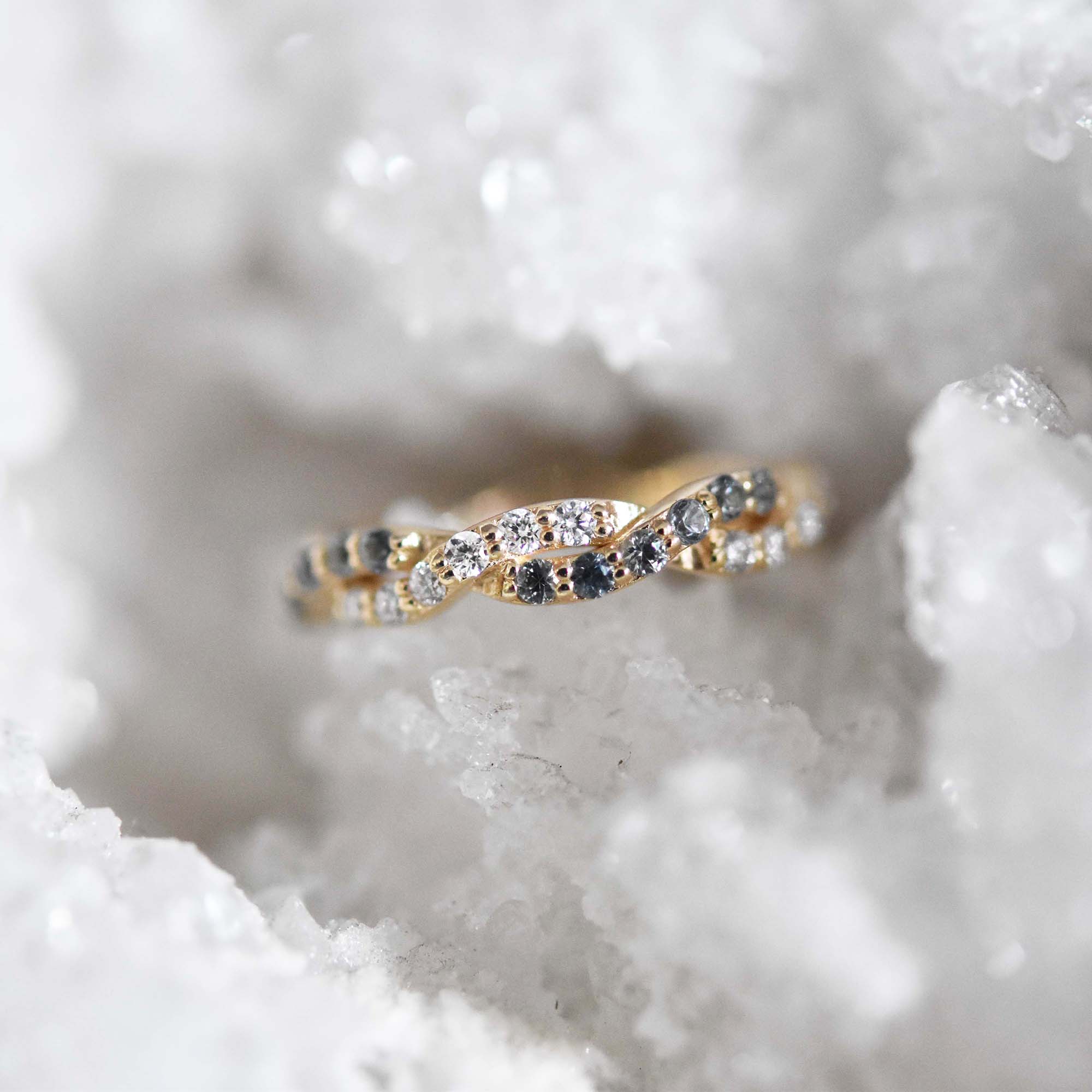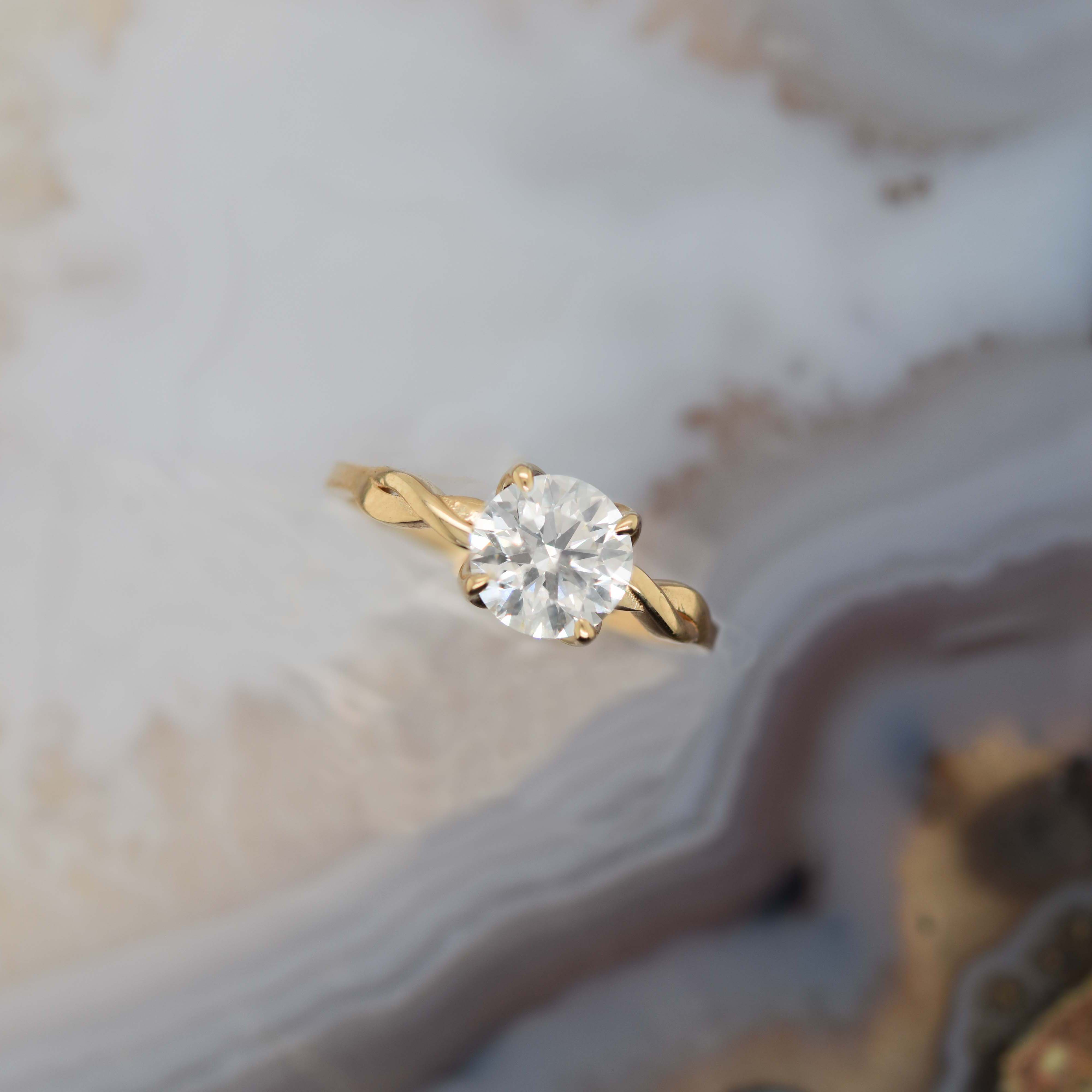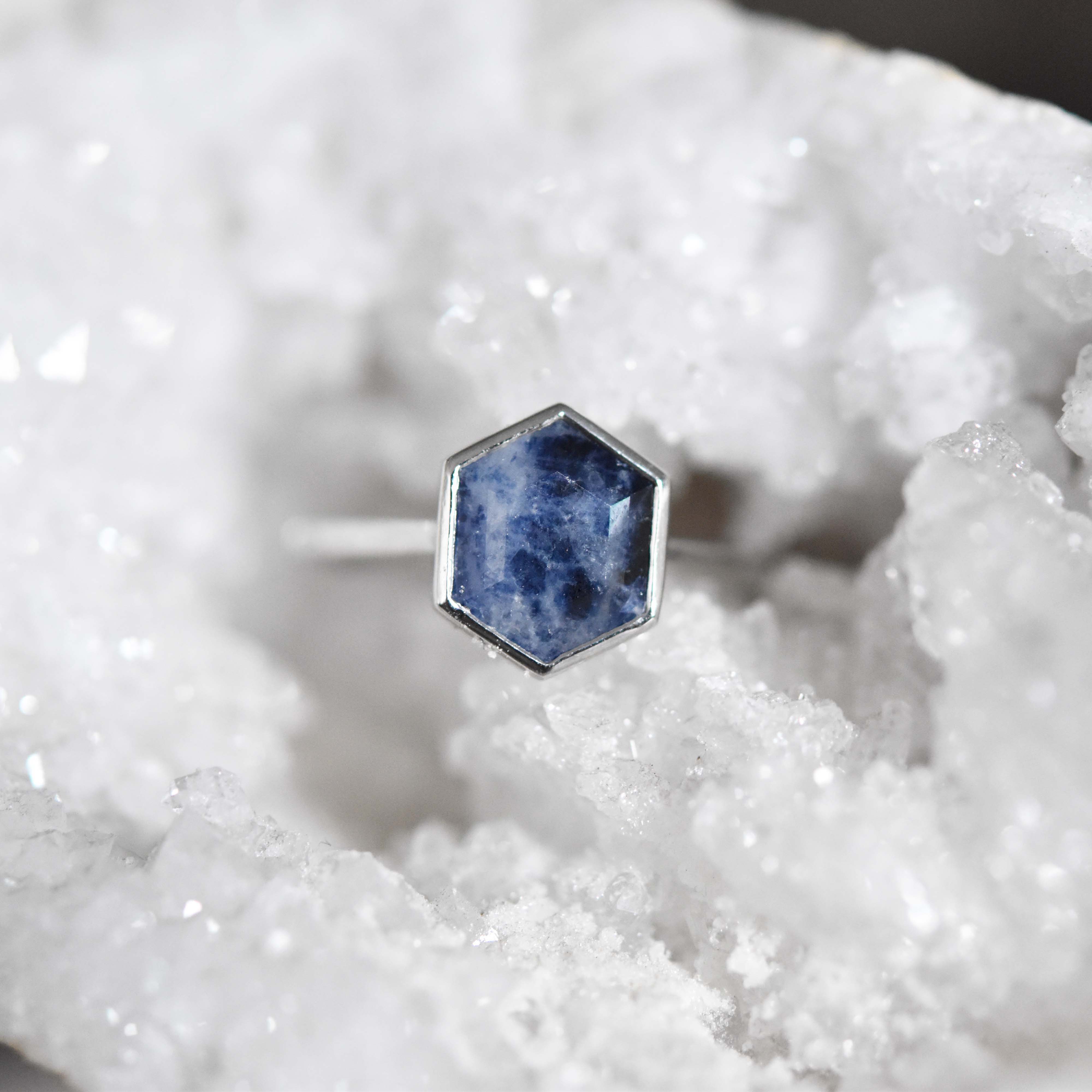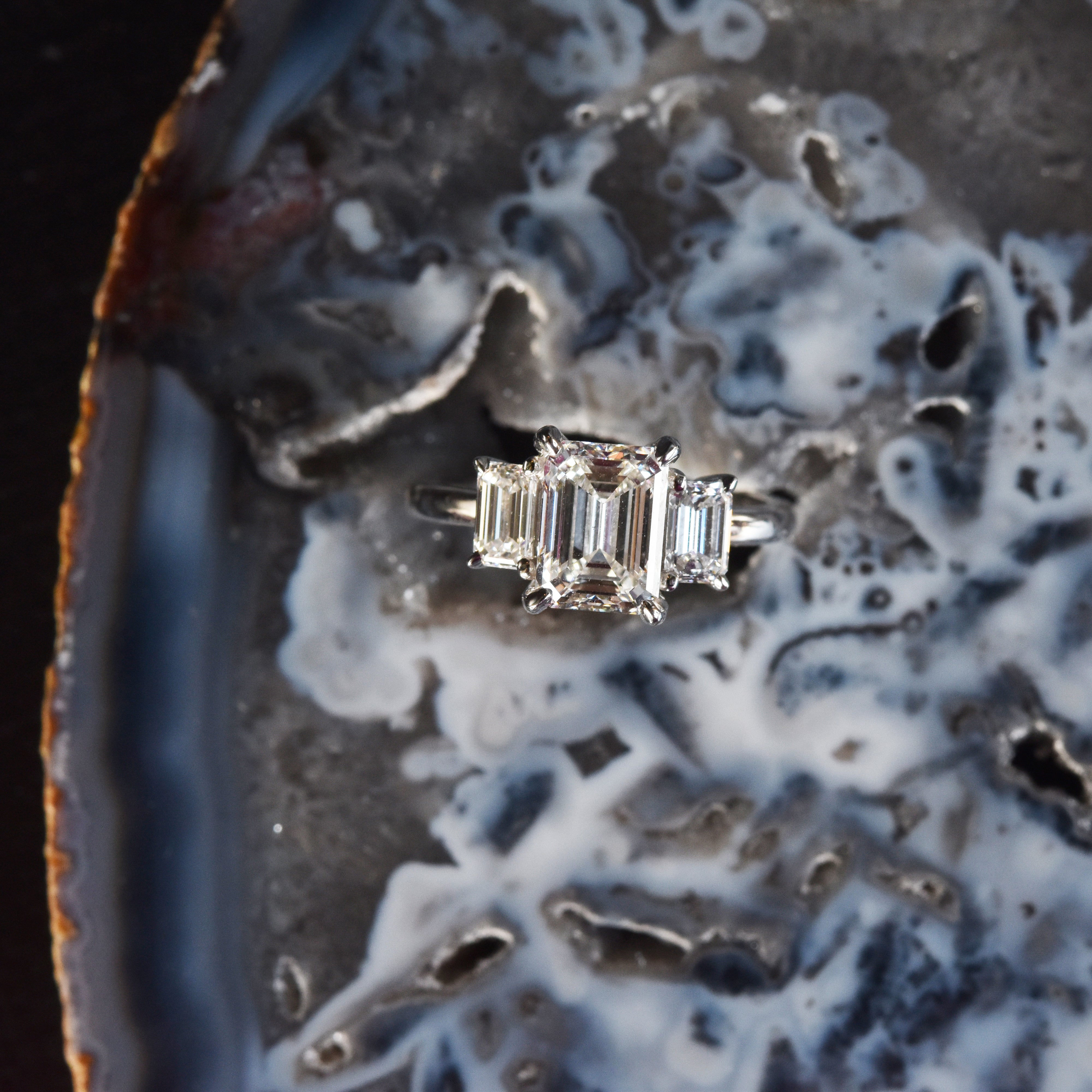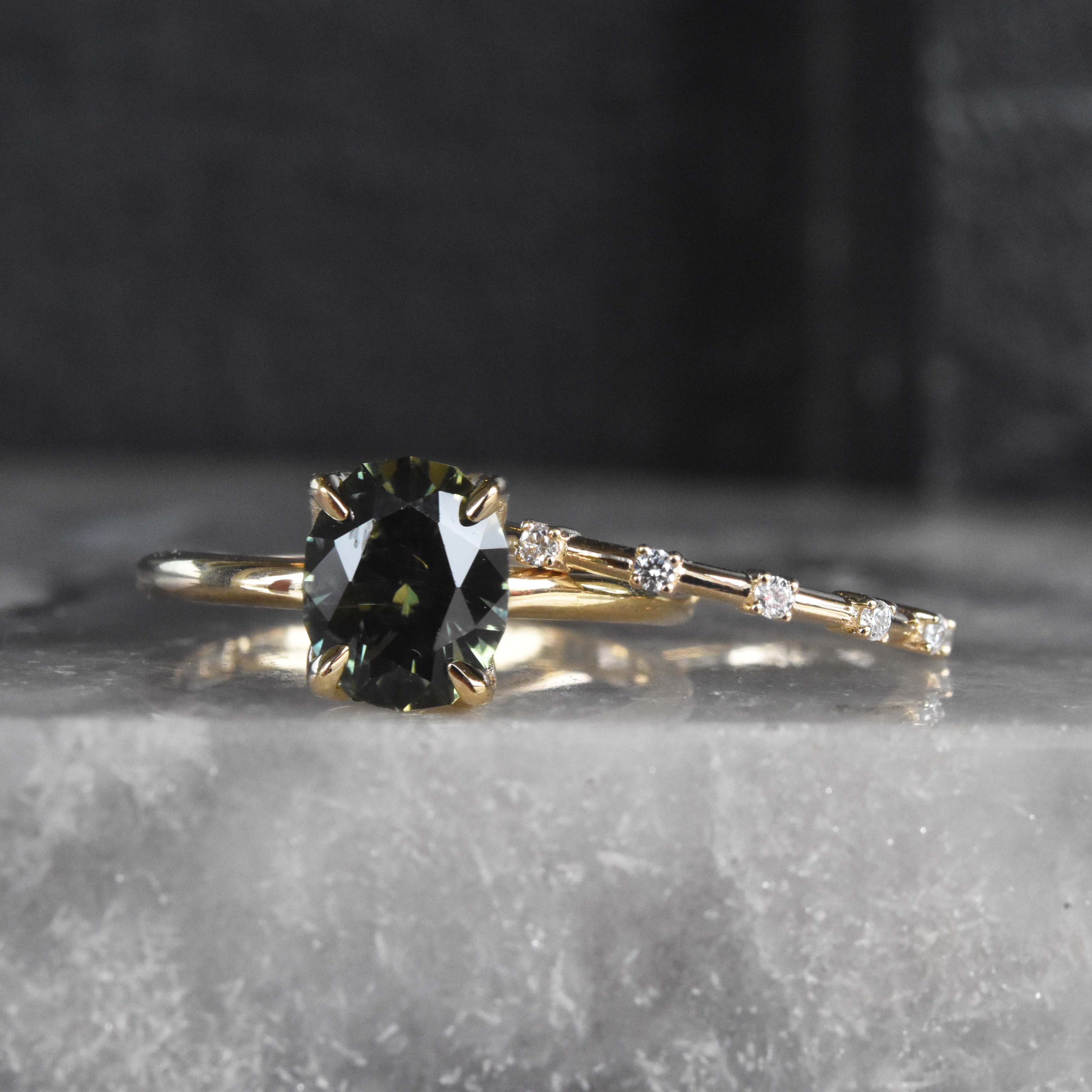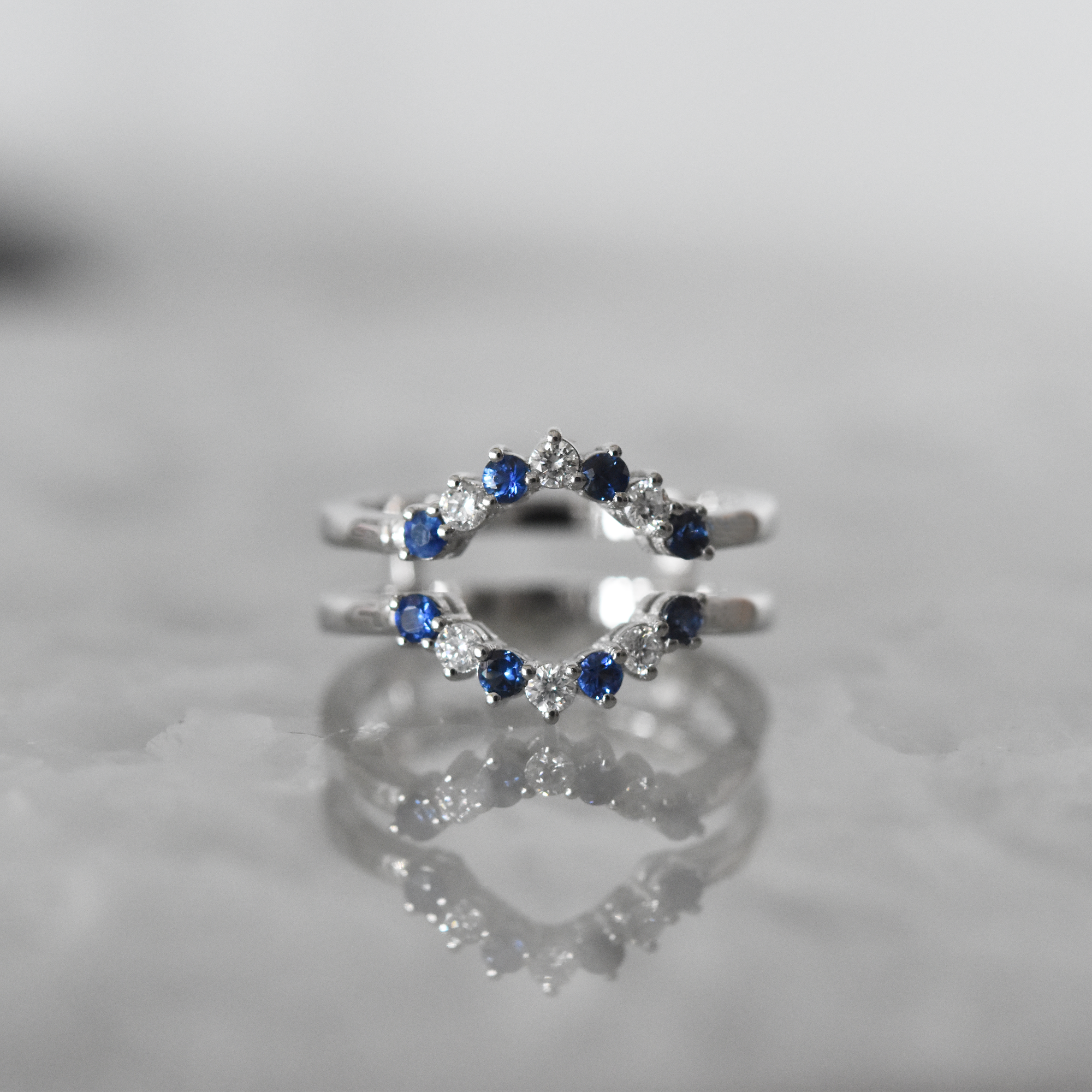 "Mallory and The Shelter Team worked closely with us to make sure that my engagement ring setting was exactly what I had always wanted and they took such care in delicately handling the heirloom piece and making it shine!"
– Kelly, Heirloom Redesign Client
"The custom design process was super smooth and the Shelter team stuck with me patiently as I made adjustments and design revisions throughout the process. My fiancé was thrilled with the result and I am super happy with the entire process and service."
– Eric S, Custom Design Client
"Based on many rave reviews on a local blog I tasked Mallory with updating several family stones that were passed down to me. I walked in with the most basic of ideas and Mallory helped me design four new pieces of jewelry that I can now wear day to day. I was very pleased with the whole process - from design assistance, cost, timeline of work, clear communication, and ease of doing business."
– Marianne W, Heirloom Reset Client